In this SAP FICO tutorial, the Stechies SAP users will learn steps by step process to define anIndex Series in SAP FICO with proper screenshots.
What is Index Series in SAP
Index series in SAP are used to take periodic changes in value into account automatically. While depreciation is posted, these changes are reflected in the specific asset or asset class.
How to Define Index Series?
Please follow the steps below to define an index series:
Execute t-code SPRO in the SAP command field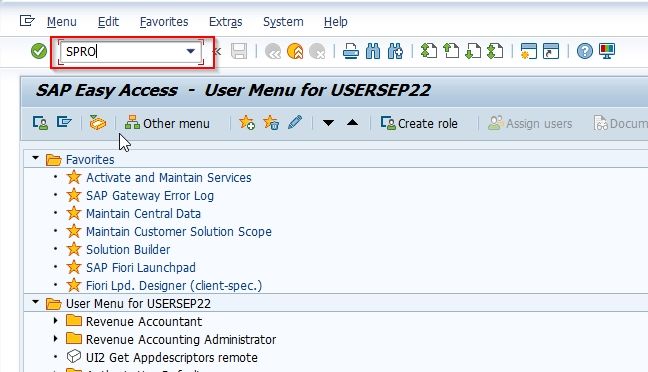 Next click on the SAP Reference IMG button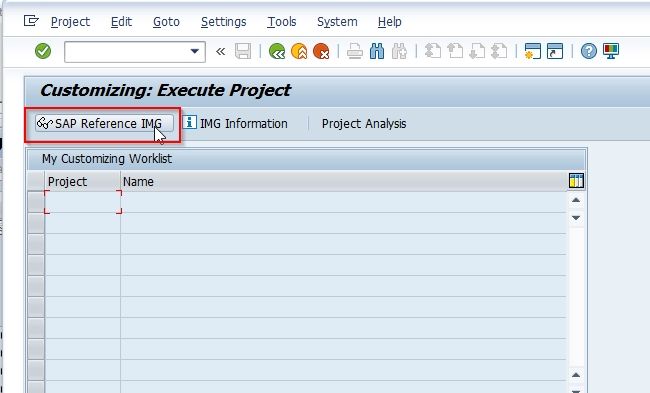 Now navigate to the following SAP menu:

SPRO > IMG > Financial Accounting > Asset Accounting > Specials Valuation > New Worth Tax > Define Index Series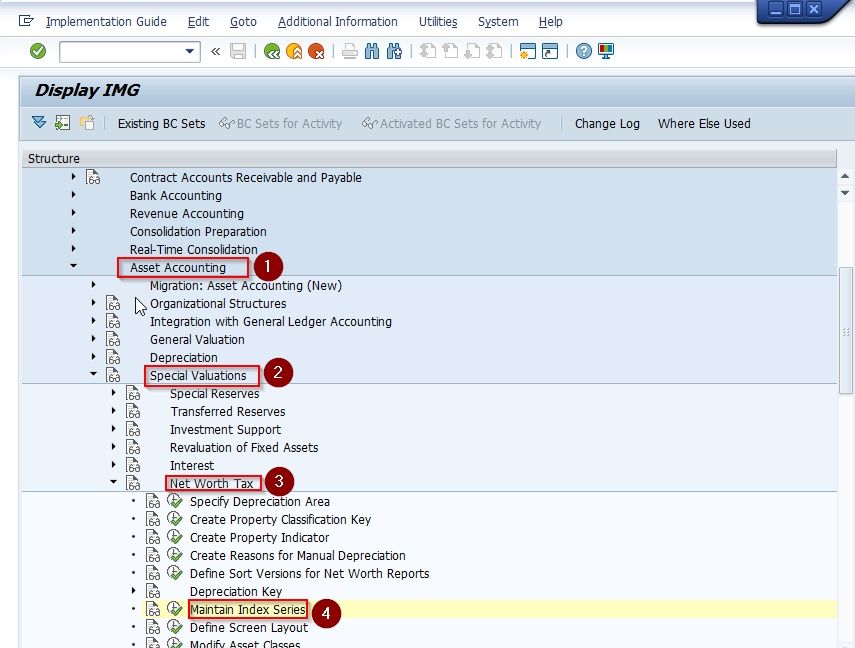 Now on Change View "Index series": Overview screen the user will get the list of previously define Index Series in their SAP system,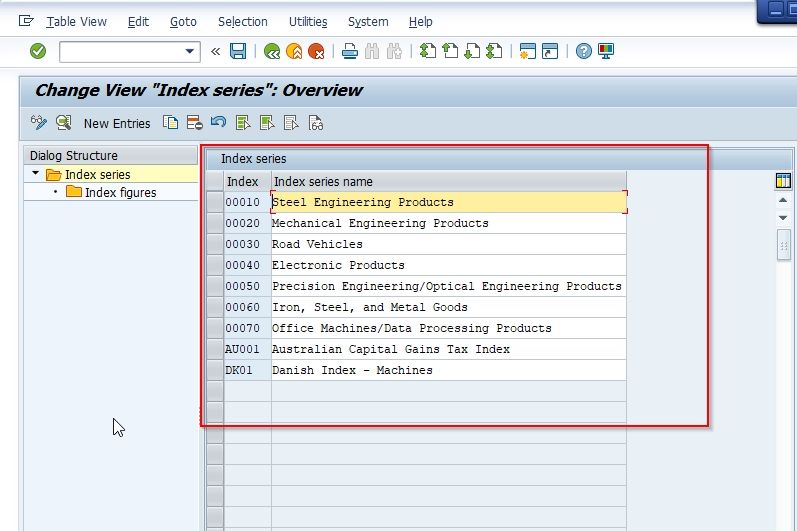 Next, click the New Entries button to define the configuration of the new Index Series in your SAP system.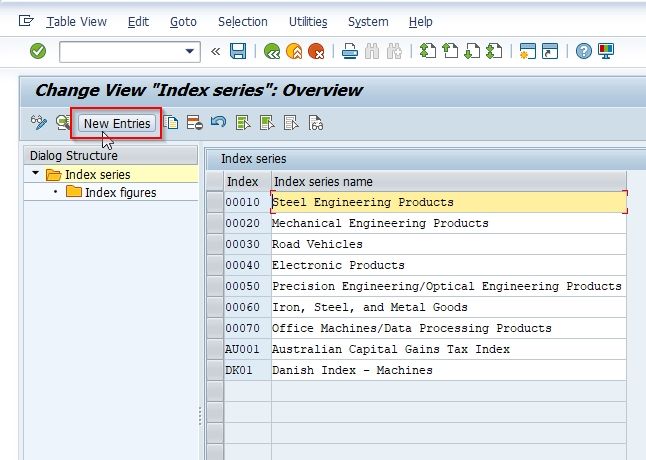 Next on the new entries screen enter the following details as shown in the image below.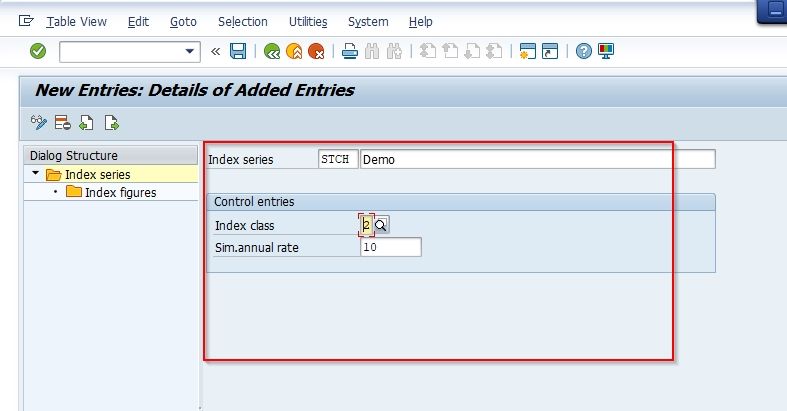 Once all the details are entered click the Save icon to save the new Index Series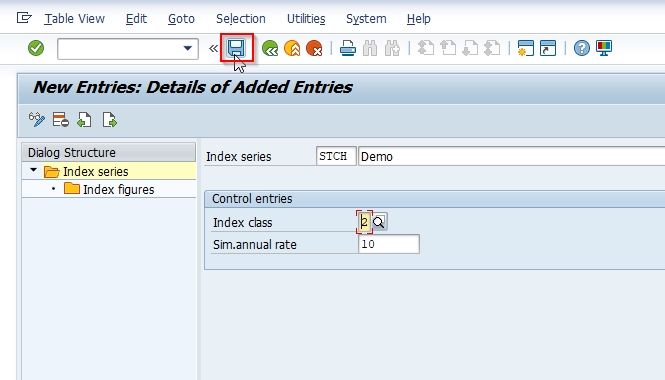 Next, select your Customization Request id and press Enter to proceed

A message Data was saved will appear at the bottom of your screen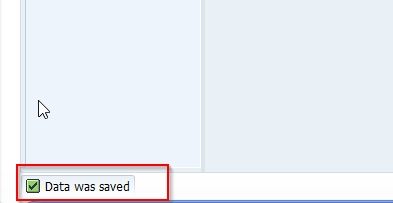 You have successfully defined a new Index Series STCH in your SAP FICO system.