In this SAP tutorial, you will learn the step-by-step process to create an Asset Transaction in your SAP system.
T-code to create asset transaction: AB01
How to Create Asset Transaction?
Please follow the steps below to create an asset transaction:
First, enter t-code AB01 in the SAP command field and execute it.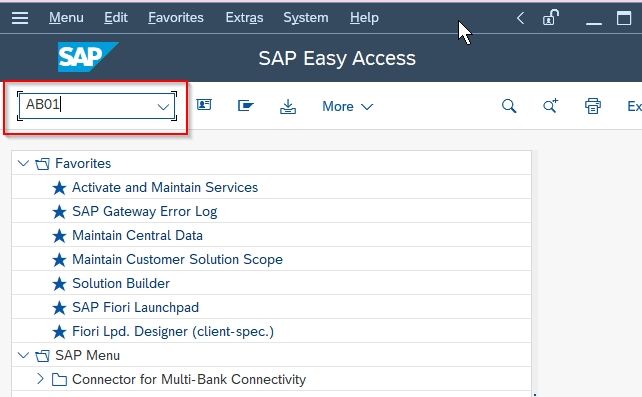 On the next screen enter the following details and click the Continue button as shown in the image below:
Company Code
Asset
Sub-number
Transaction Type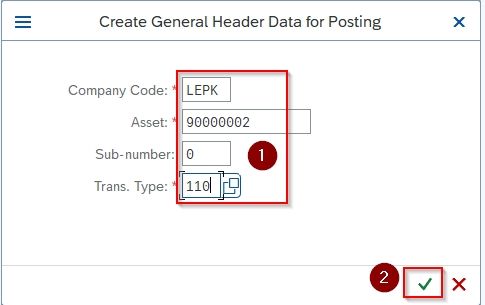 Now under the Transaction Data section enter the following information
Accounting Principal
Depreciation Area
Next, scroll down to the Basic Data section and input the following fields:
Document Date
Posting Date
Asset Value Date
Amount Posted
Quantity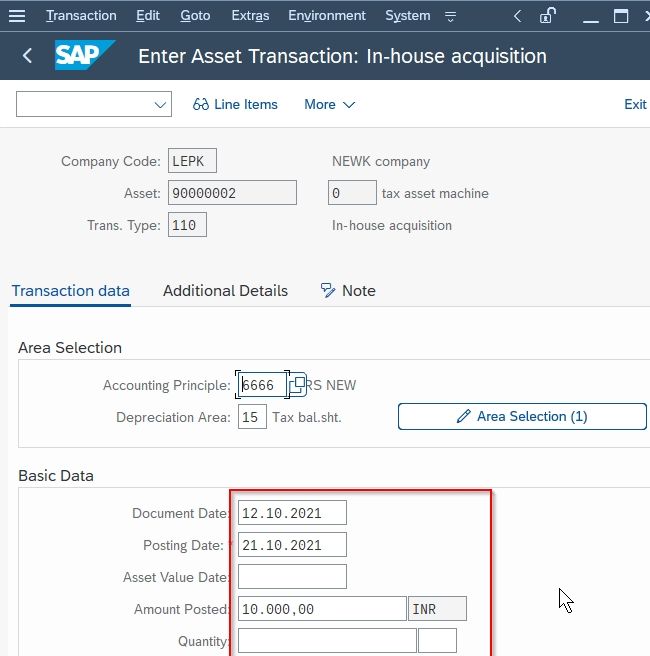 Now navigate to the Additional Details tab and enter all the information according to your requirements.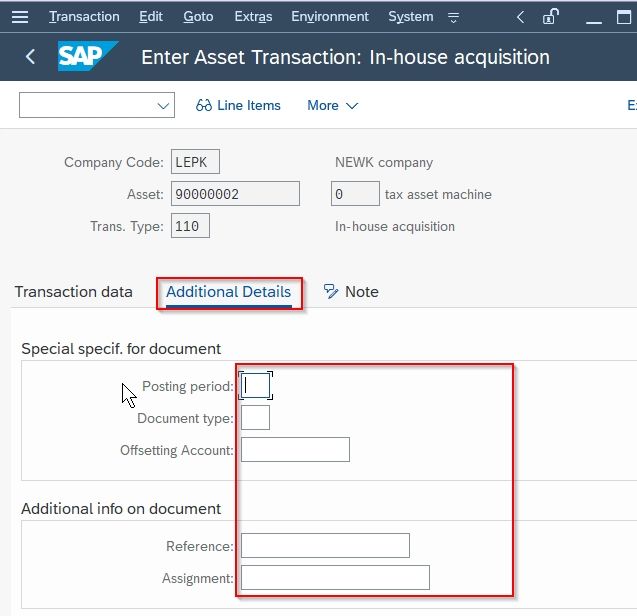 Now go to the Note tab and enter the note according to your needs.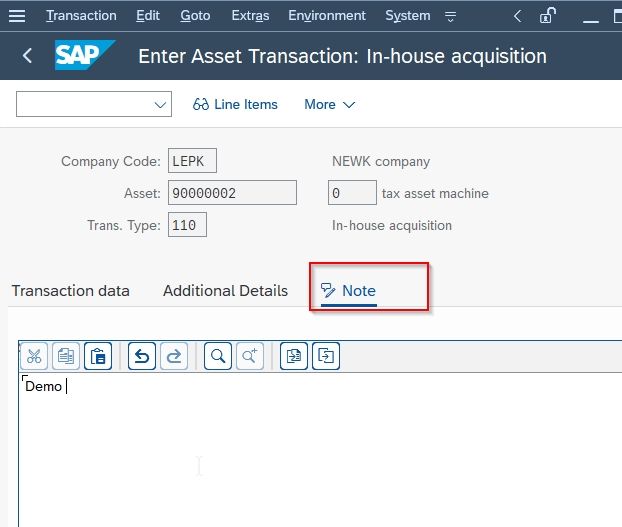 Once all the information about the new Asset transaction is posted click on the Post button.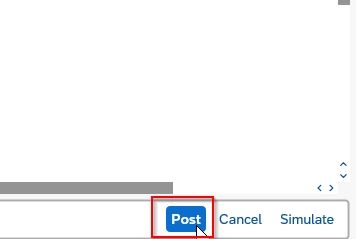 You have successfully created a new Asset Transaction in your SAP system.