This tutorial explains step by step process of posting customer sales invoices in your SAP FICO system.
What is a Customer Sales Invoice?
Customer Sales Invoice is a written document created by a vendor that includes information of due dates, price of products, vendor, and customer of the product. It informs the customer about the details of the transaction done with them
How to Post Customer Sales Invoice in SAP FICO?
Please follow the step below to post customer sales invoice in SAP FICO:
Enter t-code FB70 in the SAP command field and Execute it.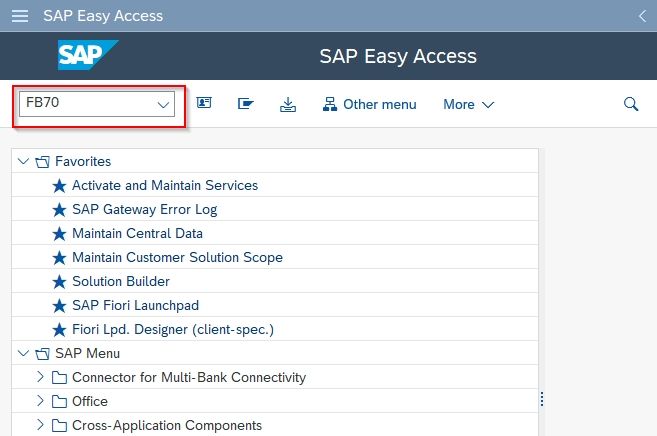 On the next screen, input the Company Code to which you want to post the invoice and press Enter to proceed.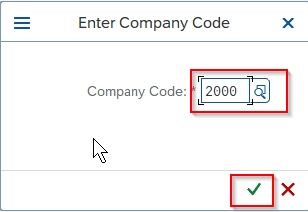 Next, you need to enter the following details:
Customer ID
Invoice Date
Amount for Invoice
Also, choose the Calculate Tax checkbox.
Choose the Tax Code for the Tax Applicable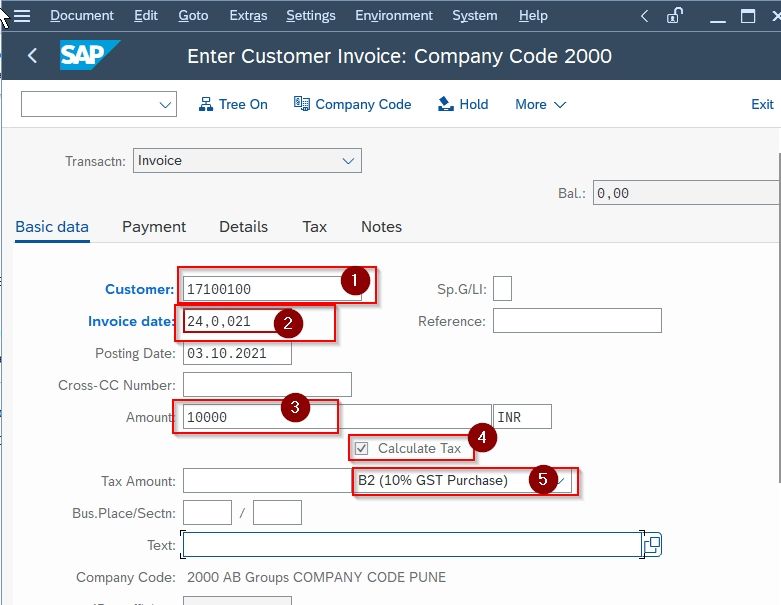 Now go to the Payment tab and check the Payment Terms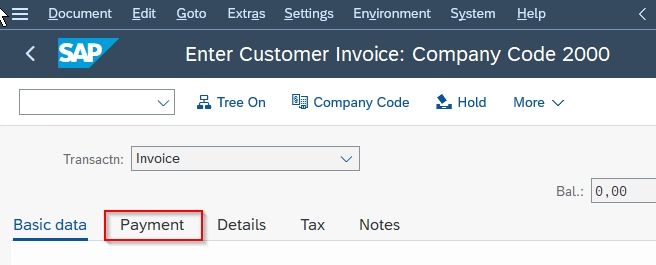 Next, go to the Item Details tab and enter the following details
Sales Revenue Account
Select Credit
Enter Amount for the Invoice
Check Tax code
Once all the details are entered, next check the Balance Status of the document.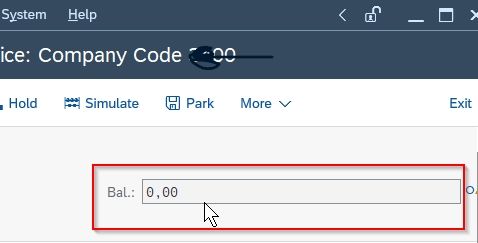 Next, click the Post button to post the invoice.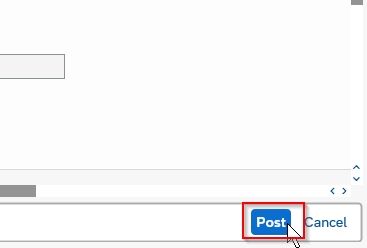 You have successfully posted a Customer Sales Invoice in the SAP FICO.