What is Controlling Area
A controlling Area is an organizational unit that is used for cost accounting purposes.
A controlling area can be used by more than one company code. All the companies using the same controlling area should use the same Chart Of Account(COA) and Fiscal Year Variant(FSV). Transaction code for Controlling Area is OKKP/OX06.
Steps to configure controlling area
Step 1: IMG Path: SPRO >> SAP IMG >> Controlling >> General Controlling >> Organization >> Maintain Controlling Area.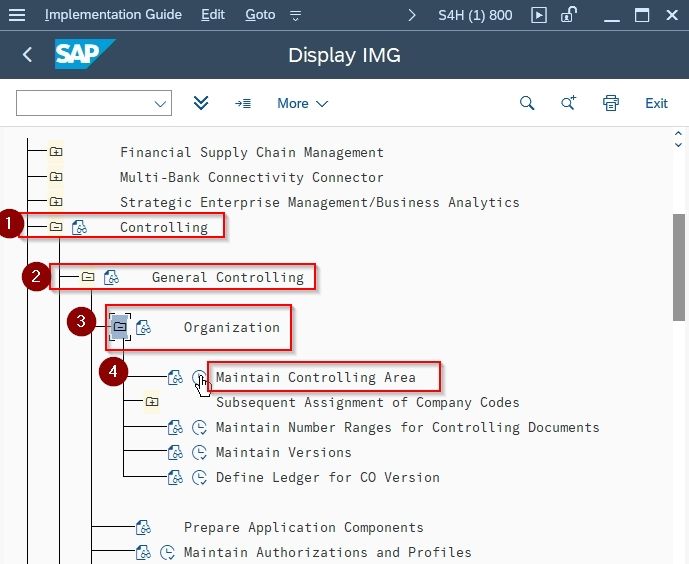 Step 2: Select Maintain Controlling Area from the popup window.

Step 3: On Change View "Basic data": Overview screen select New Entries button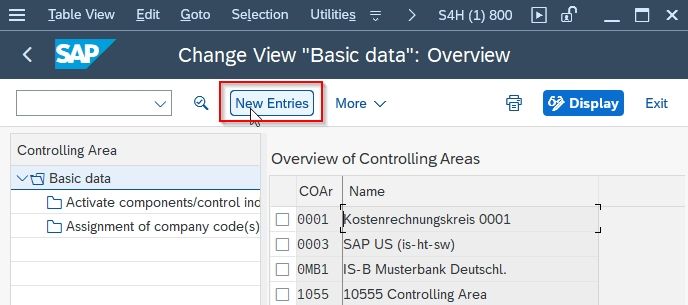 Step 4: On the New Entries: Details of the added screen update the following fields.
Controlling Area: Type a four-digit code for your controlling area. For e.g here we are giving a controlling area as SRKK.
Name: Type the name of the controlling area. For e.g SR Controlling Area.
CoCd >> Co area: There are two options you can select as per your company requirements.

Controlling area same as company code
Cross company code cost accounting

Currency Type: Select Currency Type as 20 controlling area currency.
Currency: Select currency as INR.
Chart of Accounts: Select your company code Chart of Accounts from the list. For e.g SRKK.
Fiscal Year Variant: Type the fiscal year variant for your company. For e.g S4.
CCtr Std Hierarchy: Here type the name of Costing controlling area standard hierarchy. For e.g SRKK_CCSHR.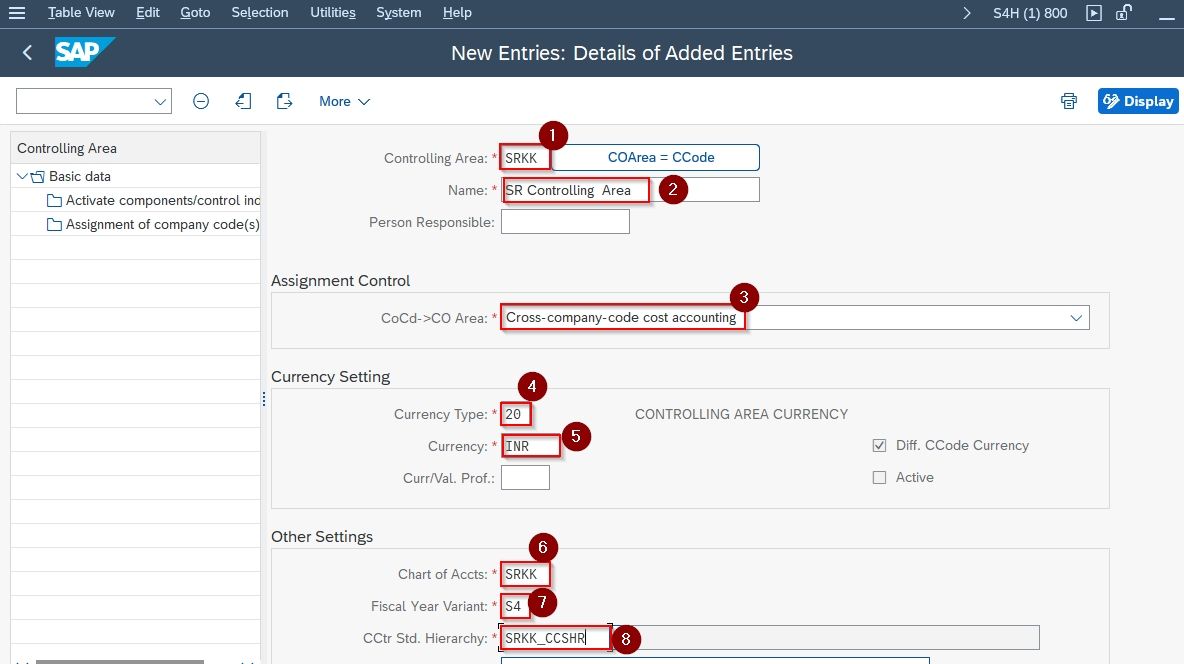 After making all the entries save it and now the controlling area SRKK is created.