This tutorial explains step by step procedure to Maintain Exchange Rates in SAP
You can enter the Exchange Rates as Direct or Indirect Quotations according to your requirement
Direct quotations: Here the user can enter multiple base currencies into the Foreign Currency. For eg :1 USD = 75 X 1 INR
Indirect Quotation: In this 1/56 USD = 1 INR In the next screen
In this tutorial, we will use InDirect Quotation
How to Maintain Exchange Rates in SAP?
Please follow the steps below to maintain the exchange rate in SAP:
Step 1) Execute t-code SPRO in SAP Command Field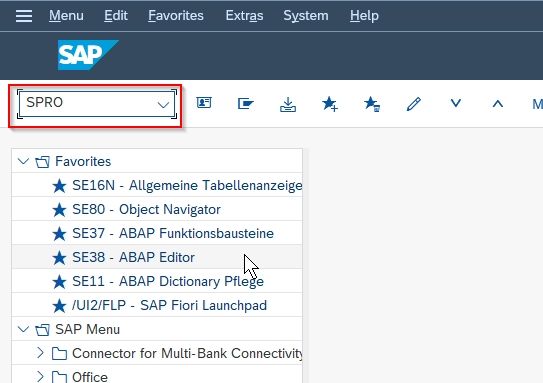 Step 2) Next click the SAP Reference IMG button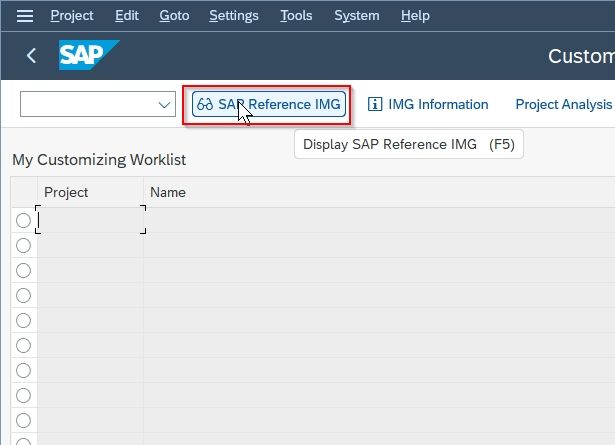 Step 3) Now on the Display IMG navigate to the following SAP menu path:

SAP Netweaver -> General Settings ->Currencies ->Enter Exchange Rates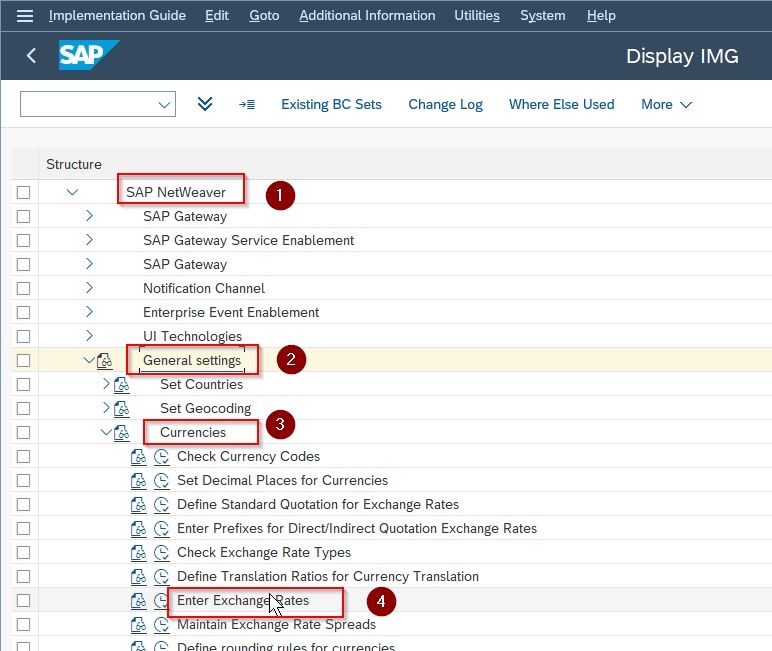 On Change View "Currency Exchange rates":Overview screen you will see the list of all previously maintained exchange rates on your SAP system.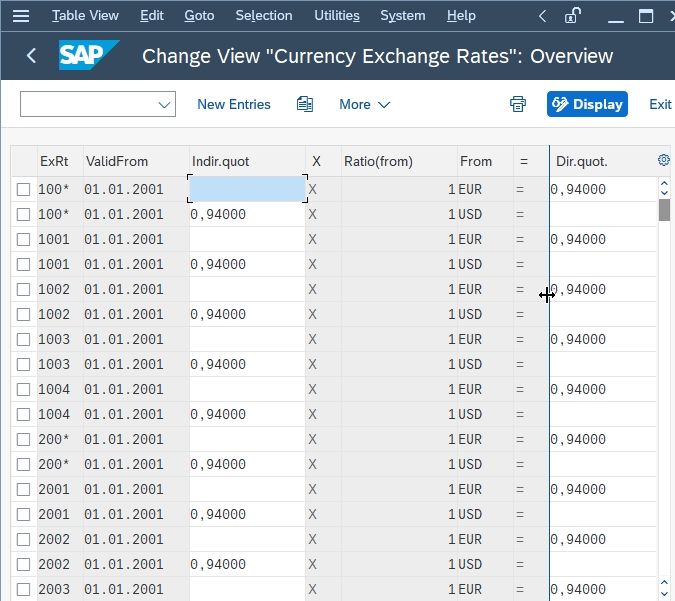 Step 4) Now click the New Entries button to create a new entry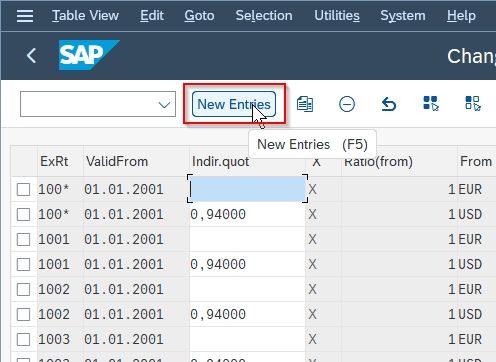 Step 5) On the next screen enter the following data:
ExRT: Enter the Exchange Rate Type
Valid From: Enter the start date from which the exchange rates are valid
From: Enter First Currency
Dir.quot: Enter Quotation Rate
To: Enter Second Currency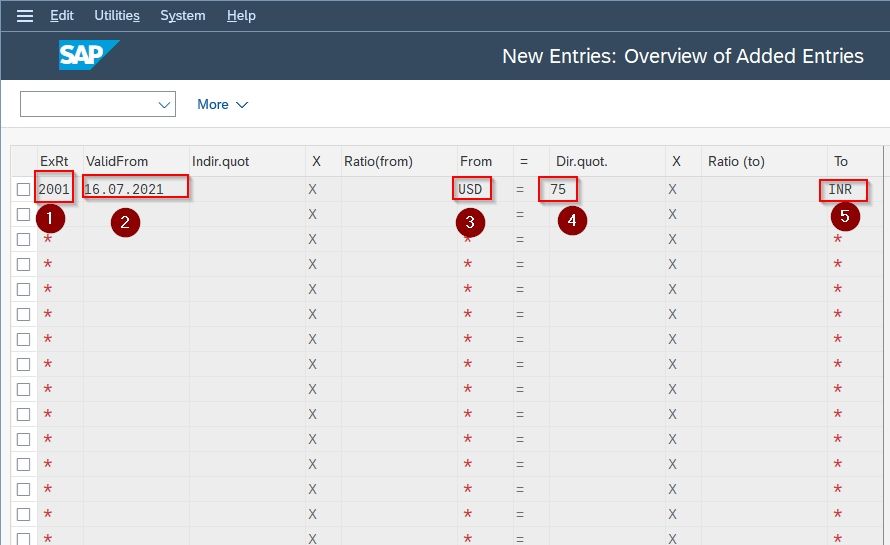 Step 6) Once you enter all the required information click the Save button to save all the information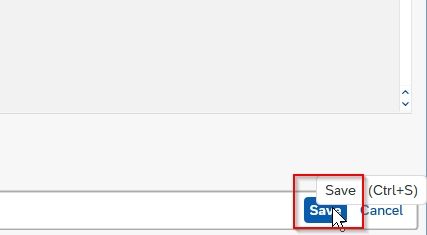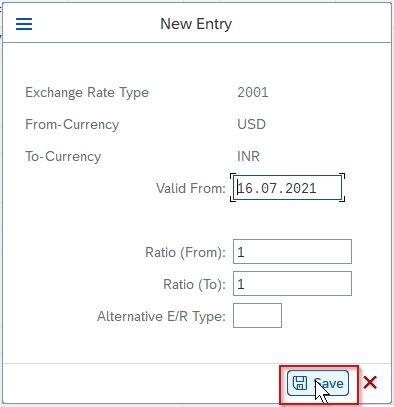 Step 7) Next select your Customizing Request id and press Enter to proceed further

Now Data was saved message will appear on the bottom of your screen.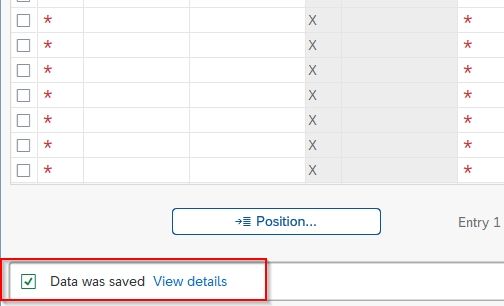 A new Exchange Rate has been added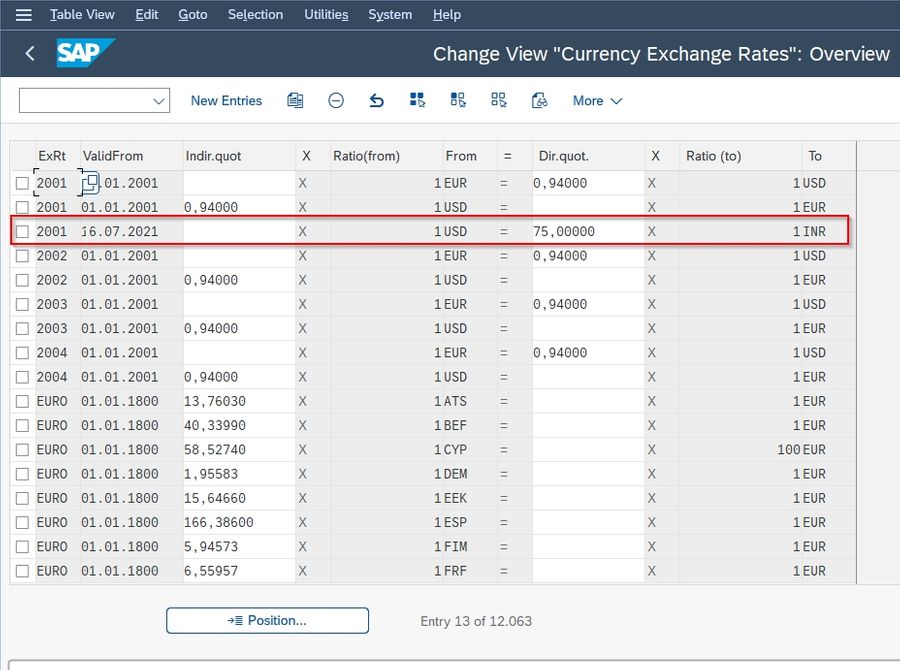 in your SAP system.