What is Business Area?
A business area is used to divide the organization on the basis of area of activity or line of activity. In other words, a business area is defined as the separate location or product line of a company.
The area of activity is the geographical area. For example, we are carrying business in Delhi, Mumbai and Chennai these are the geographical areas or the branches. These branches or geographical areas are defined as the business area of an organization.
Line of activity is another criteria to define a business area. It can be according to the product. For example a company under the same name carrying a business in furniture manufacturing, fabric manufacturing, and textile manufacturing. In this scenario, each line of activity is a business area.
Uses of Business Area
It is used for internal and external reporting purposes.
A single business area can be used by multiple company codes and there is no need to assign the company code to the business area.
How to Define a Business Area?
Step 1) Enter t-code OX03 in the SAP command field and press Enter to continue.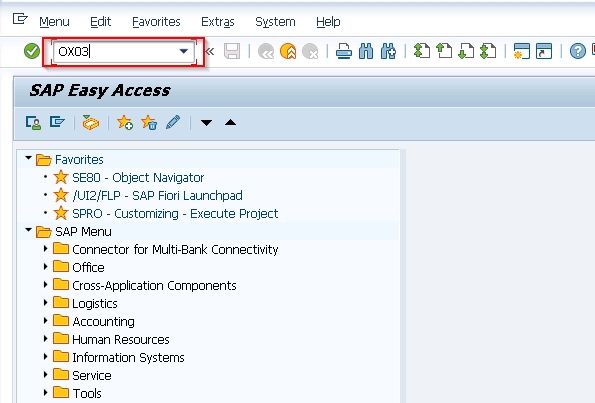 Or
Navigate to:

Execute SPRO - Click SAP IMG– Enterprise Structure – Definition – Financial Accounting – Maintain consolidation business area.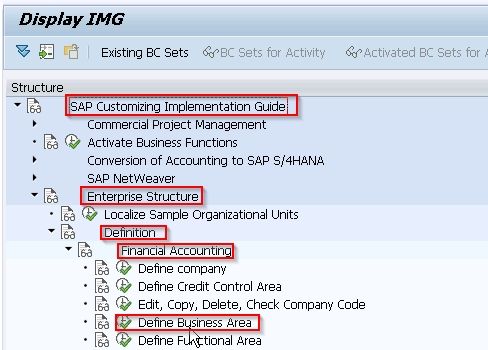 On change view "Business areas": Overview screen, you will see the list of all the business area previously created on your SAP System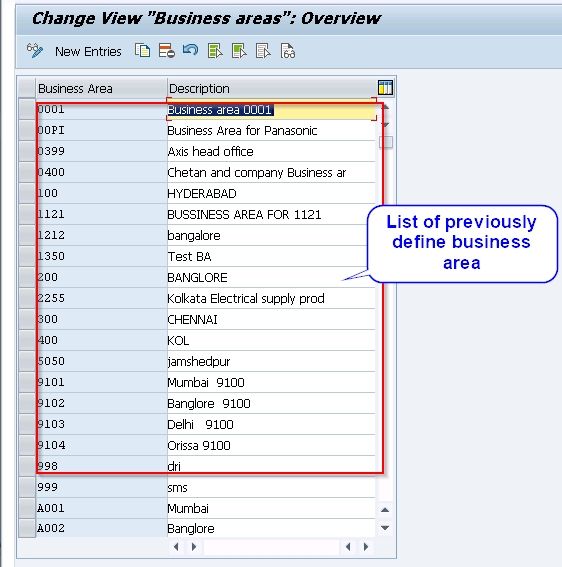 Step 2) Click on the New Entries button to create new business areas as per the requirements of your company.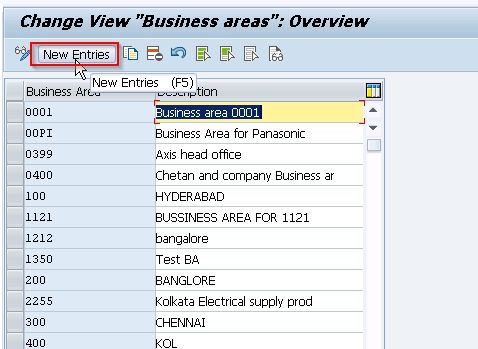 Step 3) On the New entries of business areas screen, update the following details.
Business Area: –Give the four digits key that identifies that business area in SAP.
Description: –Update the descriptive text of the business area.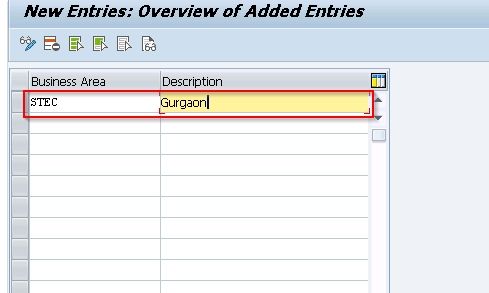 Step 4) After updating the details, click on the Save button to save the data of the new business area.
Step 5) Now you are prompted for Customizing request code, enter your Customizing request code and press Enter.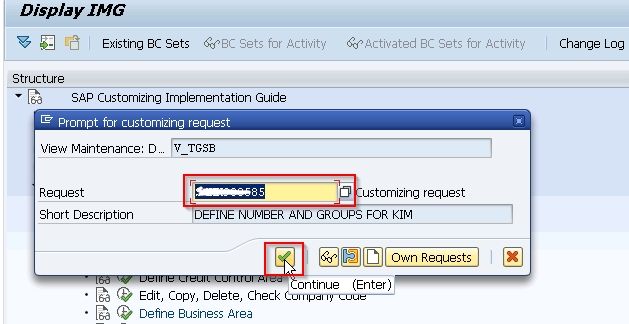 Successfully we have created new business areas STEC in our SAP system.