This SAP FICO tutorial explains the step-by-step procedure to create a Depreciation Area in your SAP system with proper screenshots.
What is the Depreciation Area in SAP?
Depreciation Areas in SAP are the two-digit numeric key that is used by users to calculate different values in parallel for each fixed asset for various different purposes. The SAP system allows users to define up to 99 depreciation areas.
The asset-specific depreciation terms can be specified for every depreciation area belonging to the chart of depreciation. Various depreciation areas are grouped, according to the need of countries or economic areas into a chart of depreciation.
Note: A user must first create a Chart of depreciation first and then create depreciation areas within it.
SAP IMG PATH
SAP IMG path to define depreciation area is as follows:

SPRO → SAP Reference IMG → Financial Accounting (New) → Asset Accounting → Valuation → Depreciation Areas → Define Depreciation Areas.
How to Define Depreciation Area in SAP?
Please follow the steps below to define the depreciation are in SAP FI:
Execute t-code OADB in the SAP command field or follow the SAP IMG path mentioned above.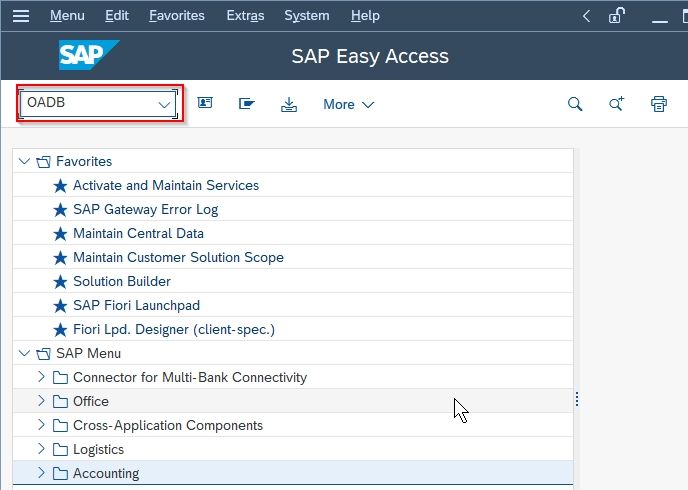 Next input the Work Area Char of Dep and click the Continue button.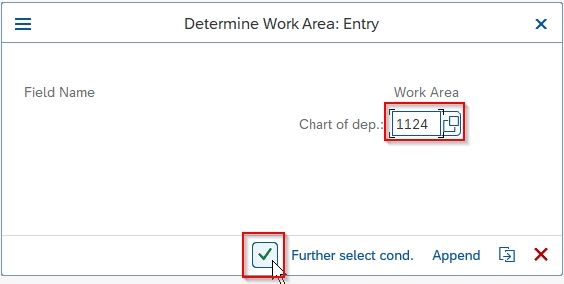 On the next screen, you will see a list of all previously defined Depreciation Area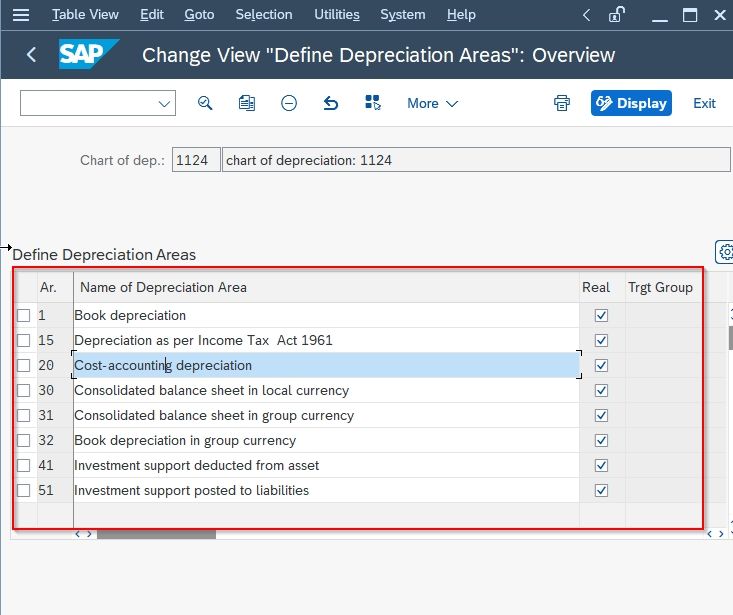 Choose any Depreciation Area and then click the Copy As icon above.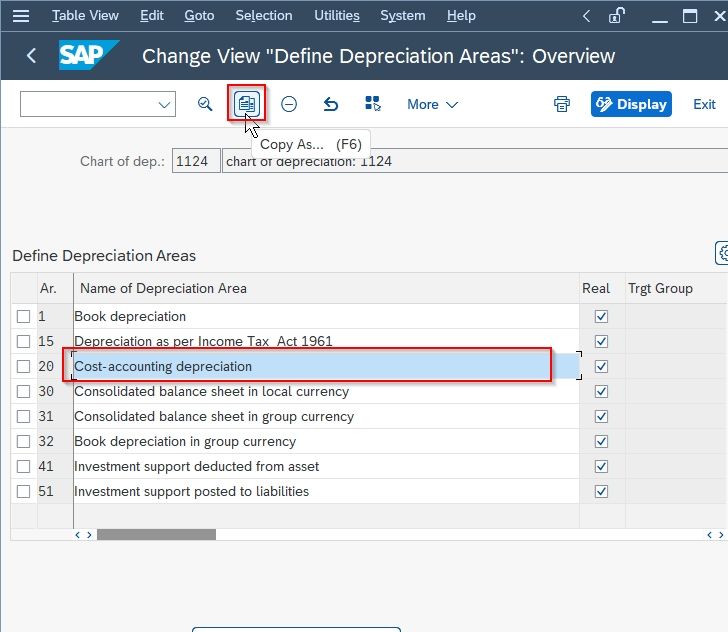 Now change the below details according to your requirement and press Enter.
Ar: Enter the Depreciation Area number
Description:Enter short description of the depreciation area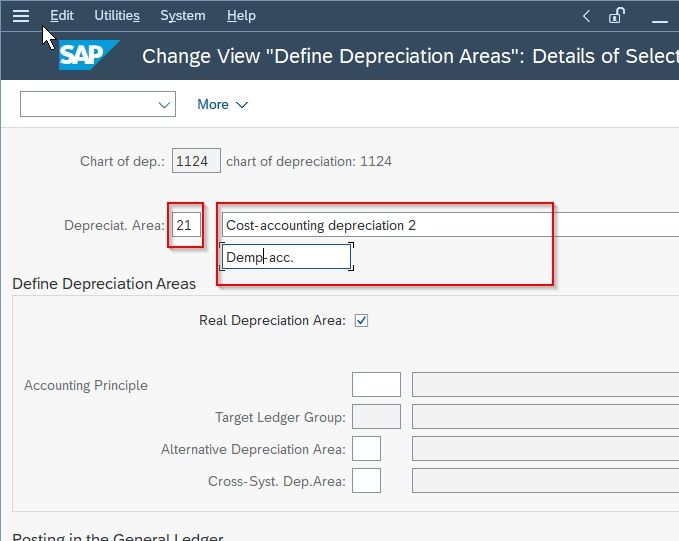 The depreciation areas along with the new one appear on the screen as shown in the image below.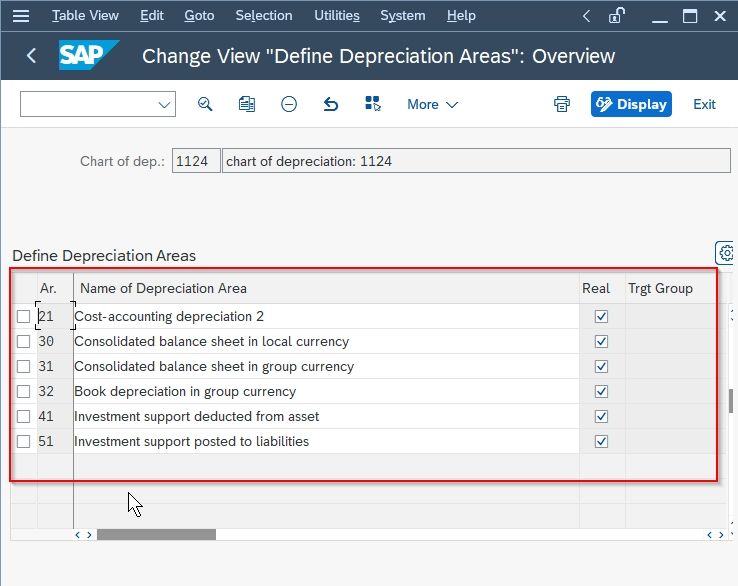 Next, click the Save icon to save the configuration of new depreciation area.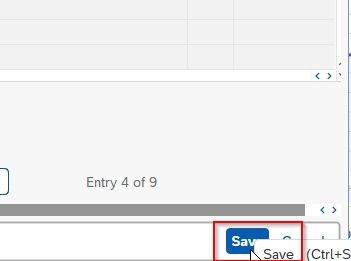 Next, select your Customization Request id and press Enter key to proceed.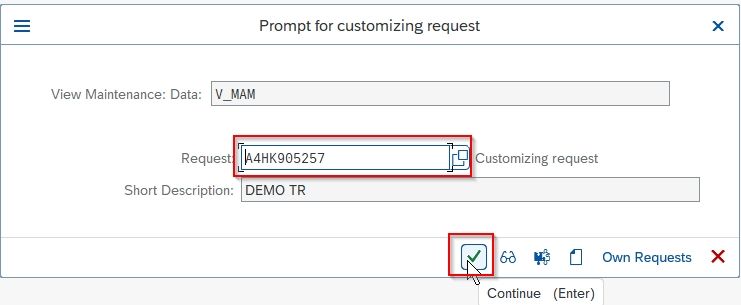 The status bar displays a message Data was saved on your sccreen.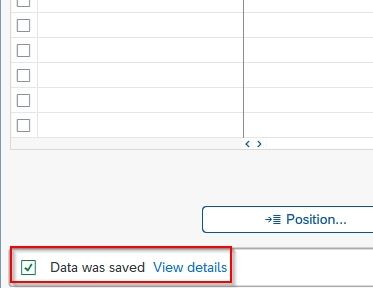 You have successfully defined a new Depreciation Area in your SAP system.