In this SAP FI tutorial, users will learn the step-by-step process to define a new Zero Balance Clearing Account in their SAP system with proper screenshots.
What is Zero Balance Clearing Account?
A zero-balance clearing account is a balance sheet account that is maintained for posting additional clearing entries in the event of the documents are not balanced with the respect to different dimensions used for your reporting such as profit centre, business area, etc.
How to Define Zero Balance Clearing Account in SAP?
Please follow the steps below to define a zero balance clearing account:
Execute t-code SPRO in the SAP Command Field and press Enter to execute it.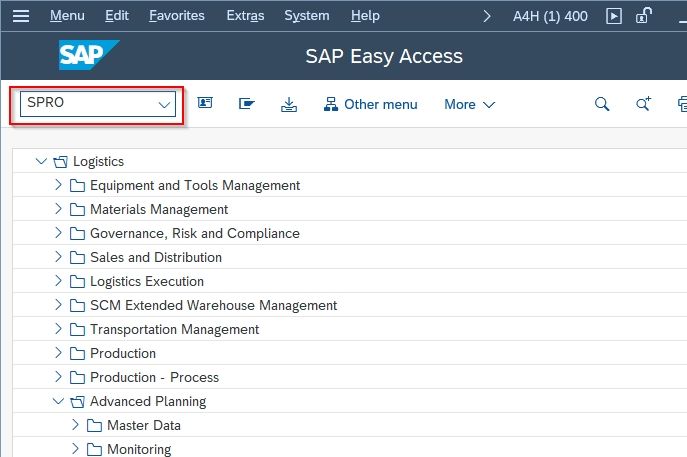 On the next screen click the SAP Reference IMG button to proceed to the next screen.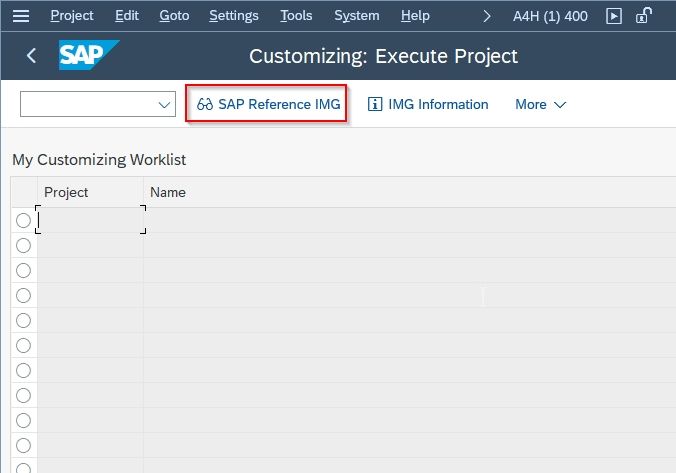 Now navigate to the following SAP IMG path:

Controlling > Internal Orders > Order Master Data > Status Management > Define Status Profile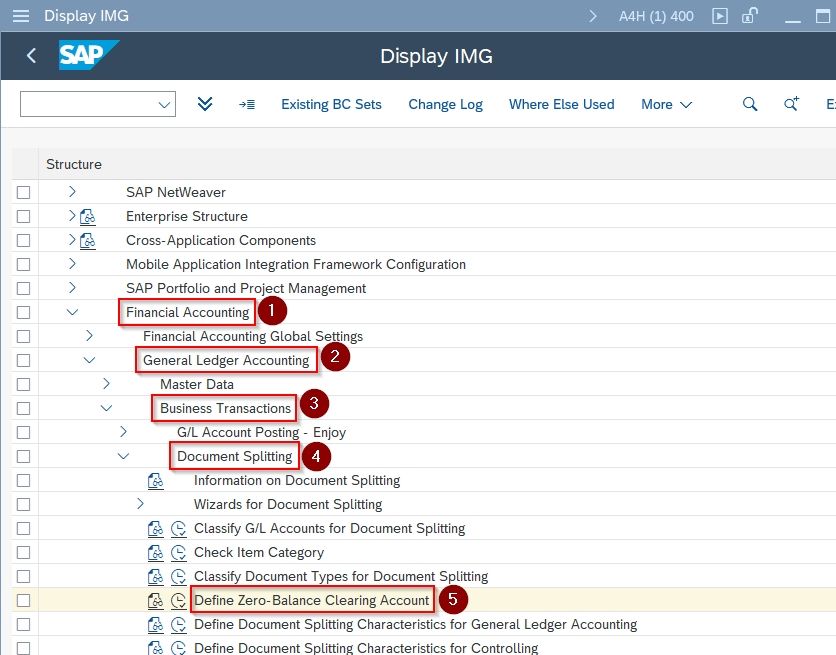 Choose the Item Category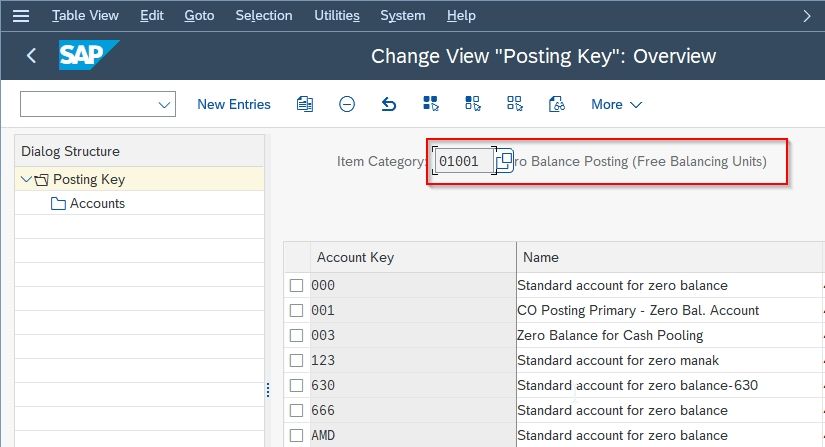 Next on the Change View "Posting Key": Overview screen you will see a list of previously defined Account Key on your SAP system.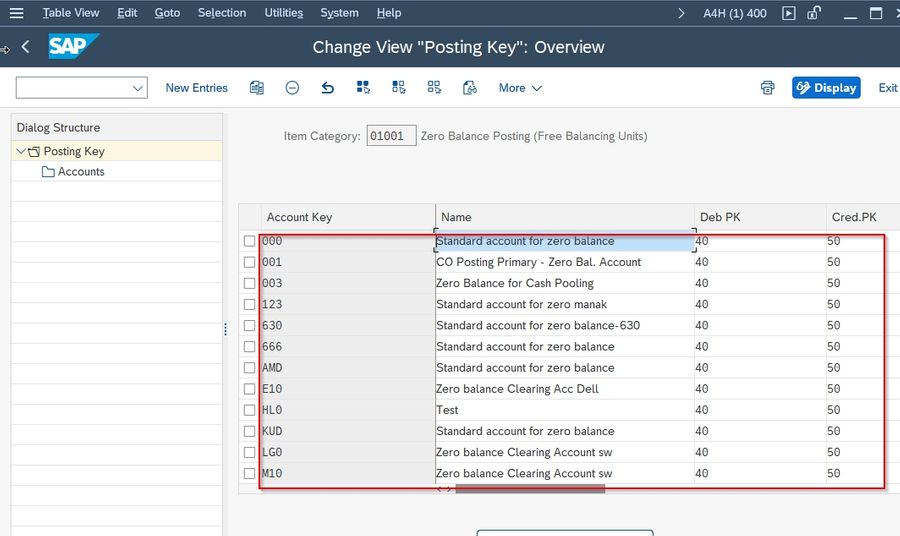 Next, click the New Entries button.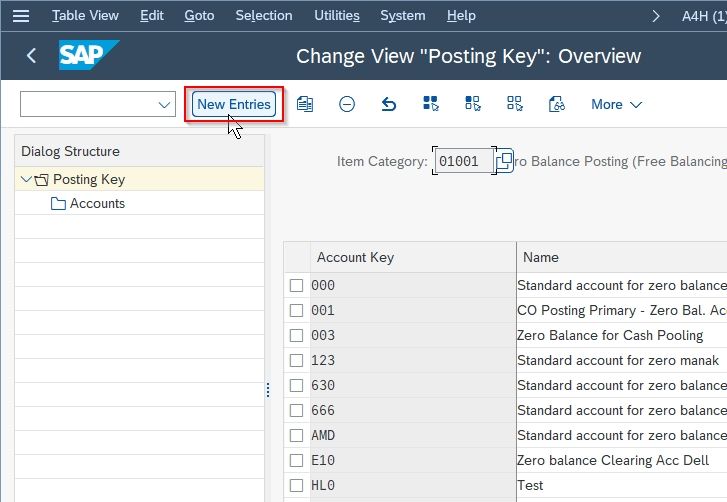 Next on the popup enter the following details:
Account Key: Enter a specific code to represent the new account key
Name: Add a short description for the new account key
Deb PK: Choose the debited posting key
Cred. PK: Choose the credited posting key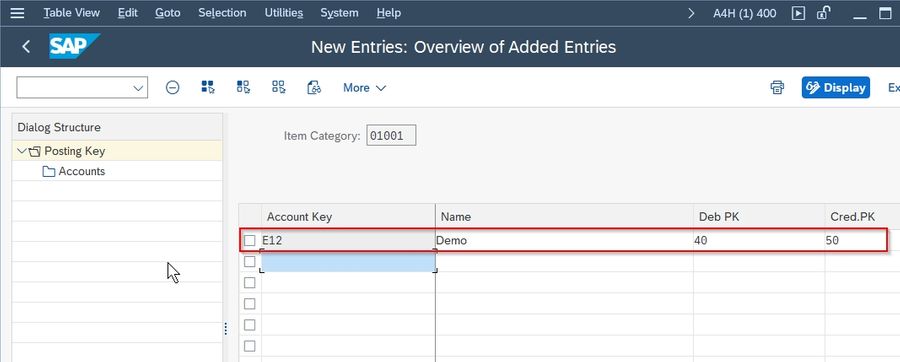 Once all the details have been entered click the Save button to save the new configuration.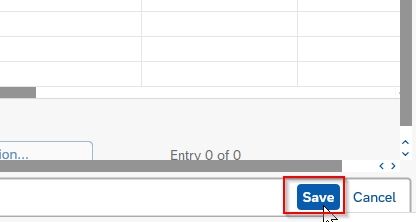 Now on Messages for Customizing Check: Display messages popup press Enter to proceed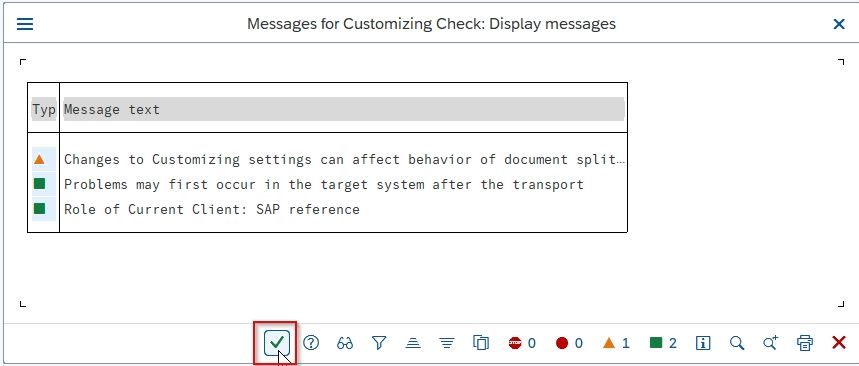 Now click the Yes button to confirm save.

Now select your Customization Request id and press Enter to proceed.

A message Data was saved will be displayed on the bottom of your screen.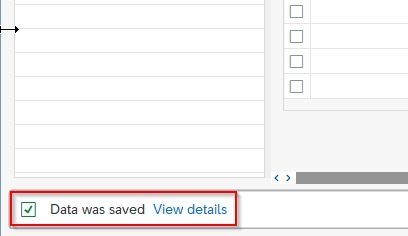 You have successfully defined a new Zero Balance Clearing Account E12 in your SAP system.